John Daniel Associates has been delivering Business Intelligence (BI) solutions to our clients for 25 years! Yes, we are celebrating 25 years of helping people within companies looking for better, faster, easier ways to look at the intelligence gained from their data to help improve their business. So many things have changed over the years, and yet so many others stayed the same. In this post, we share the story of John Daniel Associates. It all began in 1996…
What was going on in the world in 1996?
Pokemon was introduced to the world
In January 1996, there were 100,000 websites (6 billion in 2020)
eBay started online auctioning
The Summer Olympics were in Atlanta, Georgia
DVD's were just being launched
CRM was just entering the market, and they looked like this: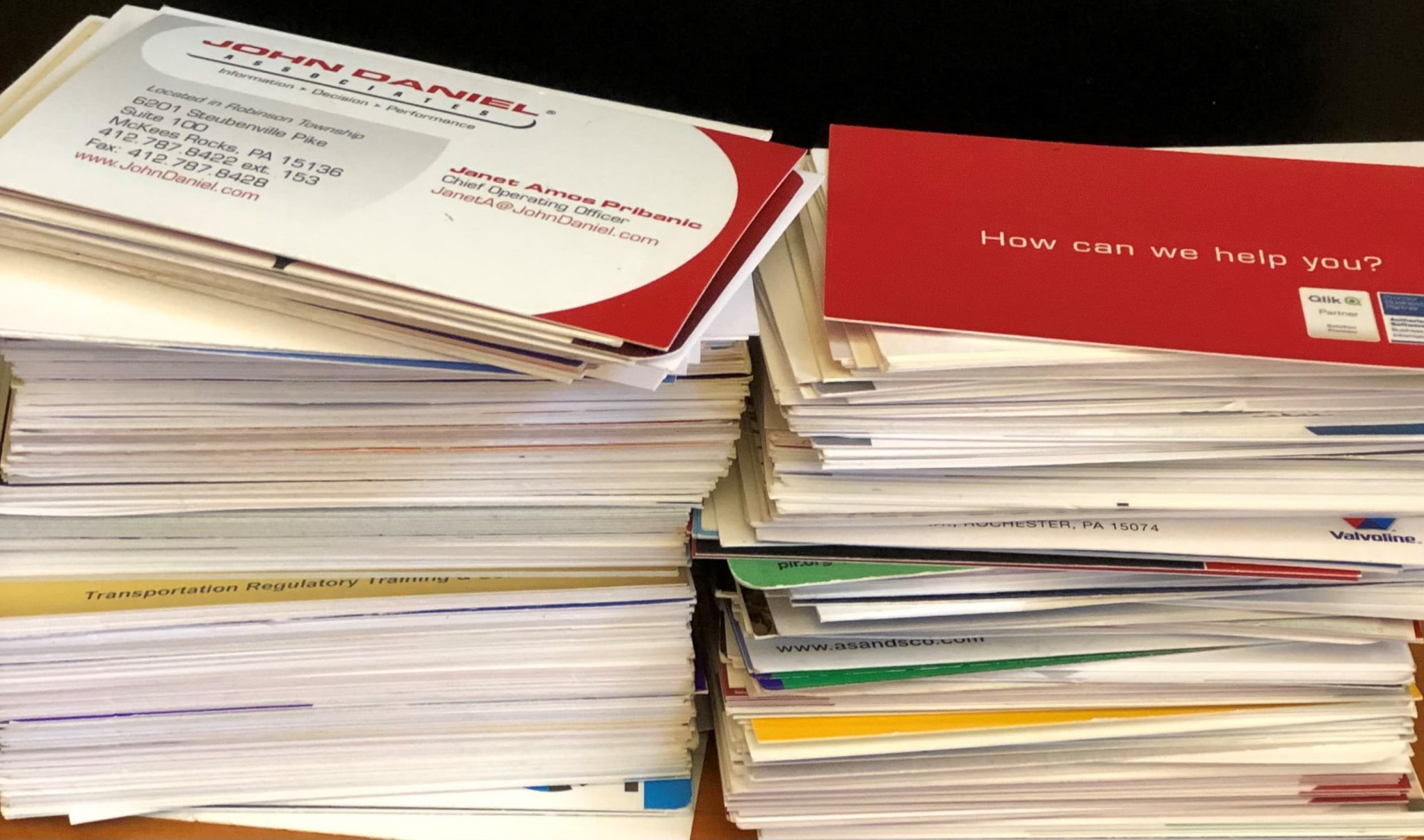 Our first (ever) brochure
We titled our first brochure – yes, we mean the paper kind – "Change the Way You View Information". We still do that today, change the way people view information. And it has extended to include multiple technology partners and solutions for our clients.
Our first partnership: Cognos: The leader in reporting and analytics
It started with a PowerPlay.  A great name for great software from Canada.  But hockey is not the game here.  Our journey of BI began with a powerful OLAP technology from Cognos, and PowerPlay was that technology.   Showing clients how to "slice and dice" their data was truly meaningful. 
We called it the "aha" moment. To see a client's reaction to looking at their business for the first time when we simply "dragged and dropped" revenue or product line into their product dimensions was super fun.  That part has stayed the same. It is still super fun to show people how fast and easy their data can be available to them with the right processes and technology in place to support their business needs.  Oh, and when we sold PowerPlay software to a client, they received a box, or boxes of software CD's to install. My millennial friends are saying "what about the download?"….. well, we just were not there yet. Many clients paid great money for this $.25 CD! Oh, and there was no "web" version.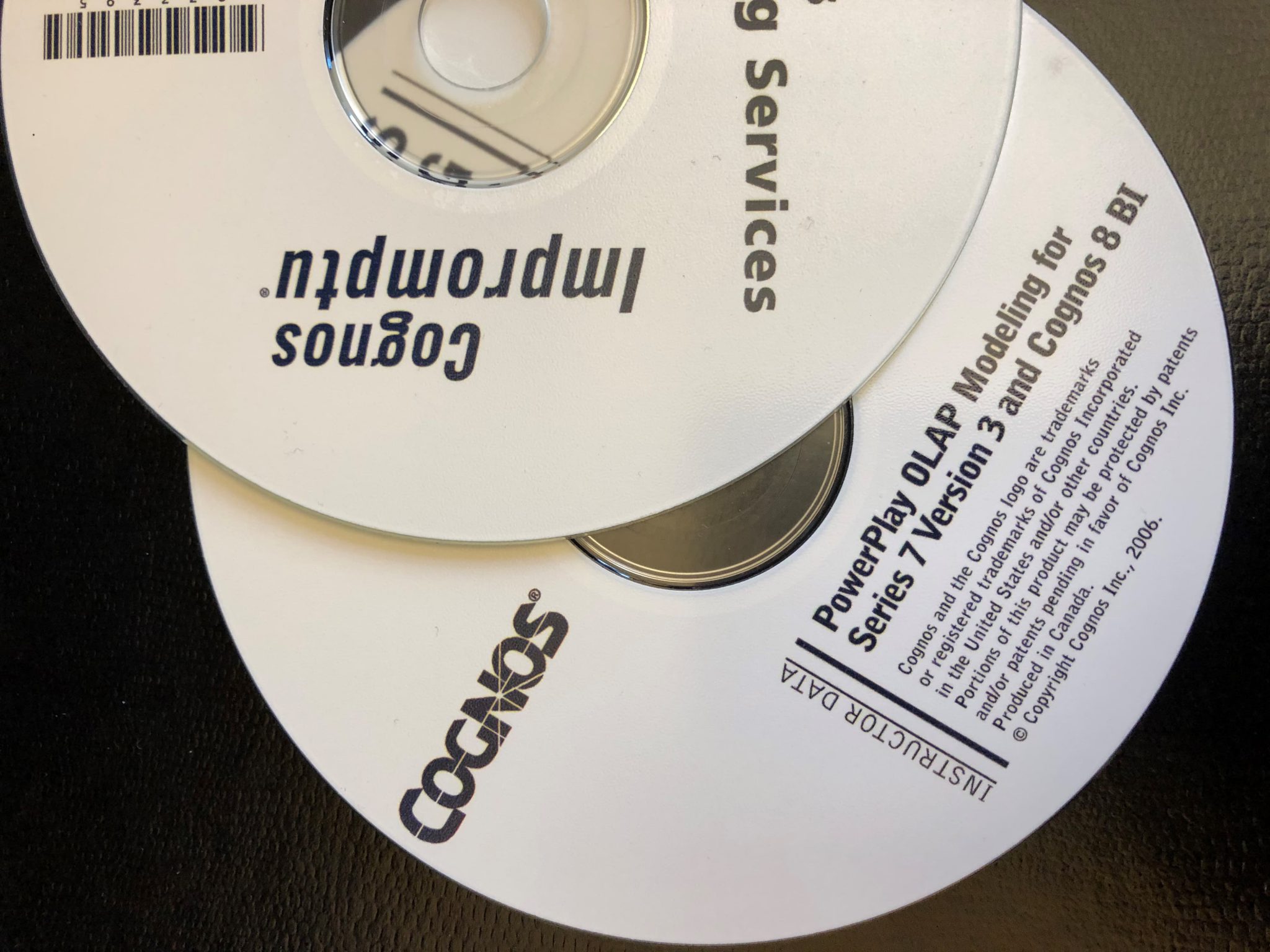 PowerPlay had a mighty sidekick, a query product called Impromptu that also had an important role to play in getting average users solid information from their database.  Cognos Impromptu even generated SQL, so a non-programmer could generate a query and build their own reports.  It was during this time that we began using the term "power user".  That user or users in an organization who were data savvy, business savvy, and could bridge IT and business users.  Those power users launched the foundation of Business Intelligence. They drove technology companies to be more user-friendly for business users so that the logjam of requests to the IT department could be opened up, and open up it did!
Cognos was acquired by IBM, and the BI platform has grown to an enterprise solution that now includes Cognos Analytics, Planning Analytics (FP&A), and enterprise scale dashboards via reporting.
The Internet booms, and desire for data is insatiable.
Then came this crazy, crazy thing. The explosion of the internet, and along with that came the explosion of BI on the internet. Now, we can serve hundreds, thousands of users with BI. And with those hundreds and thousands of users came more data, and more data, and more data. Now John Daniel Associates was in a position to help our clients organize, or "warehouse" this data. Because reporting and analyzing that data was likely in place, we now had an excellent blueprint for the data warehouse. Data warehousing for large consumer package companies, retailers, manufacturers (and others) became a significant part of our practice. 
We Need Easy Analytics: A Partnership with Qlik is born.
The evolution of data consumption made the thirst for meaningful data QUICKLY even more prevalent. The question was, "Can you make this presentation of data more compact, easier to consume? An overall view of many kinds of data that we can search on? A presentation from a company in Radnor, PA, Qlik, was made, and our clients were thrilled. Qlik made it possible to "google my data". Our partnership with Qlik evolved, and clients were hungry to make this technology part of their offering to their business.  Our users could now, in seconds, answer questions about their business simply by "qliking" on the data set before them, selecting criteria that answered their questions.  Analytics from companies like Qlik exploded for the business user, and now, the power user was even less dependent on IT to help get the information they needed. 
The change did not stop there. The business climate shifted from on-premise to cloud-based solutions. Ahhhhh….the mystery of the cloud. So, our clients are asking if we can help them with reporting and analytics solutions that are cloud-based.
FP&A in the Cloud with Vena Solutions – We love Excel!
Our partnership and implementation of Vena Solutions was possible due to some close professional friends that had moved to Vena from our early days at Cognos.  No partnership works without trust, and after learning a lot about Vena and implementing our first hospitality client with Vena's team, we believed that clients seeking FP&A solutions in the cloud versus on-premise would be well served with our partnership with Vena Solutions.  This just seemed like a no-brainer to us because Vena uses Excel as its front-end.  Vena's engine is robust, yet the Excel interface that finance teams love enables immediate understanding and adoption. Moreover, our clients can be online quickly and the processes and knowledge of the solution are leveraged almost immediately.
Customized Software Development: Make it Mine
Sometimes our clients have very specific technology needs. They truly need a solution purpose-built just for them. Customized software solutions have been built for some industry-leading clients in the hospitality and industrial space where we were initially delivering analytics and reporting solutions.   The customized solution for our hospitality client leverages .NET technology and provides a robust interface for collecting financial attributes across 100+ entities. Most exciting, this large initiative was delivered on time, on budget! Customized software development requires a best-practice deployment and project management team from both the client and JDA.  Our customized software development solutions have successfully delivered both and resulted in an application that is exactly what the client needed! 
25 Years: Technology is still just part of the solution.
By today's standards, many seem to believe that "the technology" you choose makes your BI projects more successful and makes the company more successful.  While technology is a critical part of  Business Intelligence success, it is truly the people at our clients that have made their BI initiatives successful. People, coupled with great technology, have driven our amazing 25-year journey. Business Intelligence technology has changed a lot in 25 years, and yet much has stayed the same. It was 1996, and people were sharing their desire to learn more, faster, to improve their business' performance. They wanted the right information to make them better, faster decision makers. It has been a privilege to help them accomplish those objectives. We heard it often in 1996: "we have the data…we just can't get to it".  And we still hear it, 25 years later. 
We are grateful for an amazing team that continues this journey with us, and especially for the clients who have trusted us along the way. Thank you.